CAEPER welcomes new Higher Degree Scholars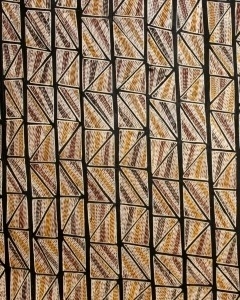 Wednesday 23 September 2020
CAEPER welcomes new Higher Degree Scholars
Acting Director, Dr Bill Fogarty of the Centre for Aboriginal Economic Policy Research (CAEPR) has welcomed new Higher Research Scholars into the Centre.
"I very much welcome our latest intake of Higher Degree Research scholars into the Centre. At CAEPR they are family and we continue our great tradition attracting scholars working in diverse areas of Indigenous research and supporting them in their quest for knowledge at the highest levels," said Dr. Fogarty.
Amongst the new Higher Degree Research scholars now at the Centre are: Kate Bellchambers, Clem Bresson, Pat Turner Scholar Lisa Conway, Minda Murray, Adam Vai Delaney, and Ben Wilson.
"CAEPR has provided tremendous support. It's a place with high-calibre academic research expertise, mentors and administrative efficiency. That's very important in a tertiary institution. A wonderful team with their combined wealth of experience in Australia and global Indigenous studies and public policy. I am surrounded by the very best that share their passion to contribute towards one another,' said Adam.