Barriers and Bureaucracy, Bridges and Brokers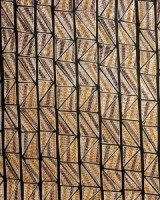 Abstract
Executive summary and recommendations
Barriers and bureaucracy, bridges and brokers: these four words sum up the findings of our study, which investigated the experiences of independent schools in obtaining ABSTUDY funding for Indigenous students from remote areas. Schools, along with Indigenous secondary boarding students from remote areas and their families, deal with barriers to providing education for these students. One of these barriers is the complex bureaucratic system that schools, families and students need to negotiate to obtain ABSTUDY funding. Interpersonal relations between diverse social entities are an essential part of this educational ecology; we found that individuals and organisations who act as bridges or brokers between different social elements within this environment, reducing the burden on schools, families and students, play a valuable role and are very highly regarded.
Many Indigenous students living in remote areas of Australia have limited access to secondary education within their communities. While debates continue about how best to provide secondary education for these students, currently the only option for many is to attend boarding school. ABSTUDY has been, and continues to be, critically important for enabling many remote-area Indigenous students to access secondary education at a boarding school. ABSTUDY has been the subject of numerous reviews including, most recently, the House of Representatives Standing Committee on Indigenous Affairs Inquiry into educational opportunities for Aboriginal and Torres Strait Islander students. The Inquiry issued an Interim report ahead of the July 2016 federal election and addressed ABSTUDY in its first recommendation – that an independent review of ABSTUDY should be conducted, with a view to the program being redesigned.
The findings of our study commissioned by the Independent Schools Council of Australia (ISCA) support the need for such a review. We conducted semi-structured interviews with national and peak bodies and with principals and key personnel of ten independent boarding schools; these schools were diverse in their nature and location. Our focus was on the impact of ABSTUDY on the individuals, organisations, communities, schools and families coping with the program; that is, how it functioned 'on the ground'. While many of the common themes that emerged from our discussions related to challenges associated with ABSTUDY, we also listened out for, and sought to formulate, strategies and potential solutions to those challenges. We also attempted, where possible, to give voice to the people we consulted.
Every school and organisation we spoke with struggled with a range of significant issues regarding ABSTUDY. This was true for better-off schools in metropolitan areas as well as for schools located in remote areas with large Indigenous student populations, although wealthier schools may be able to access more resources to manage the challenges.
We identified issues under the following four main themes: the inadequacy of ABSTUDY funding, the heavy administrative burden of ABSTUDY, communication difficulties (in various contexts), and student travel. The main messages to emerge from our study were:
• The current location of ABSTUDY in the welfare space, under the auspices of Centrelink, is incongruous with ABSTUDY's educational purposes.
• ABSTUDY does not sufficiently fund boarding education for Indigenous students from remote areas, particularly the wraparound services Indigenous students need to get the most out of their education. Schools subsidise these services from other sources; however, for some boarding schools that provide education to the most disadvantaged Indigenous secondary students from remote areas, this is unsustainable.
• ABSTUDY funding lacks transparency, can be inconsistent from student to student, and is unpredictable.
• Many remote Indigenous communities are a long distance away from the facilities and services of larger centres and often lack adequate infrastructure (e.g., transport, postal services, telephones, internet). In these communities, there are particular cultural norms and practices, many people speak a language other than English, have poor English literacy skills, and lack official documents such as birth certificates. Current ABSTUDY procedures and systems do not sufficiently accommodate these features of Indigenous communities in remote areas. (It is worth noting that most of the Western-educated English-speaking participants in our research found ABSTUDY's complexity challenging to negotiate.) Transition Support Units, where they exist, play an extremely helpful bridging role, facilitating communication between schools and communities.
• There were many issues related to travel, described in detail in the report.
• Finally, a number of schools were concerned that they were not consulted about changes to ABSTUDY policy and had few opportunities for direct input into ABSTUDY policy.
Based on our study, we formulated the following list of recommendations. More detail regarding each of these recommendations is provided in Section 8.
Recommendations
Recommendations related to the nature and structure of ABSTUDY
• Reframe the ABSTUDY program to return to an educational support focus rather than an individual welfare payment
• Establish ABSTUDY regional account managers
• Enable school-based ABSTUDY program delegates
• Require all Commonwealth ABSTUDY program staff to visit a remote community to develop greater understanding of conditions and circumstances in these communities
• Develop a portal on the Department of Human Services website for boarding schools hosting Indigenous boarding students
Recommendations related to increasing educational participation of remote-area students
• Establish Commonwealth funding to provide for transition support programs in all States and Territories
• Invest in plain-English versions of ABSTUDY application forms, manuals and online rules and procedures
• Clarify ABSTUDY funding to support Schools' engagement with students' families and communities
Recommendations related to reconfiguration of ABSTUDY funding
• Empower school finance officers or their delegates to act as agents for individual students/families/caregivers in applying for ABSTUDY support
• Allow each school to apply for and receive ahead of the start of the school year a prospective or advance per capita payment involving a formula that includes a base-rate payment for each student, and the various allowances and costs applicable to remote-area boarders
• To improve efficiency, develop routes of greater autonomy for schools that are demonstrably effective and successful managers of ABSTUDY support programs. This could involve conferring a 'trusted school' status on such schools
• Enable ABSTUDY staff within Centrelink greater discretion to provide financial support in individual cases where a student has access to a particular opportunity, but parents cannot afford it
Recommendations related to ABSTUDY travel
• Expand ABSTUDY travel funding to allow schools to organise travel for student suspensions and more timely management of expulsions
• Streamline ABSTUDY processes and eliminate required applications and approvals for reasonable travel for boarding students
• Allow students to travel to boarding school on the weekend
Recommendations related to engagement of policymakers with schools
• Commonwealth, State/Territory, boarding and independent school stakeholders to facilitate opportunities for schools to contribute to policy-making related to boarding funding and ABSTUDY payments.