Commissioned Reports
Author/editor: S Faulkner and J Lahn
Paper no: 02
Year published: 2019
Executive Summary This commissioned report examines enablers and barriers which act to support or impede career progression of Aboriginal and Torres Strait Islander employees to senior levels in the Australian Public Service (APS). It draws on 50 in-depth interviews with current or former...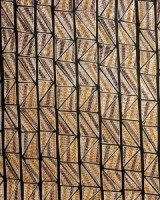 Author/editor: H Crawford and RG Schwab
Paper no: 01
Year published: 2017
Executive summary and recommendations Barriers and bureaucracy, bridges and brokers : these four words sum up the findings of our study, which investigated the experiences of independent schools in obtaining ABSTUDY funding for Indigenous students from remote areas. Schools, along with Indigenous...