Preliminary Findings of the OCHRE Local Decision Making Evaluation Stage 2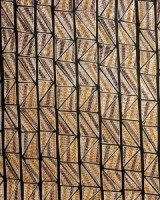 Abstract
Local Decision Making (LDM) is a NSW Government initiative that aims to transform the way that NSW Government agencies engage with Aboriginal communities regarding service delivery. The aims and approach of the LDM initiative are characteristic of the contemporary emphasis on partnerships, agreements, and accountability structures in Aboriginal and Torres Strait Islander public policy in Australia.
This report presents the overarching preliminary findings of the OCHRE Local Decision Making Stage 2 Evaluation. It considers those findings in the context of the evaluation's primary goal of understanding the operation of the OCHRE LDM initiative in order to improve its processes and outcomes.
The report presents case studies that illustrate how communities are strengthening their leadership and governance around service delivery through regional governance bodies. It discusses how regional governance bodies are providing NSW government agencies with a key point of access for community engagement and advice, and examples where regional governance bodies are instrumental in securing improvements around community control over service delivery. It describes occasions where regional governance bodies have worked with NSW Government agencies to secure new innovative approaches to the way that government does business with them.  
While highlighting these examples of success, the report finds that progress under LDM has been ad hoc. LDM is not implemented well across the board. There have not been systematic transformations of relationships between Aboriginal communities and the NSW Government under LDM. The report discusses areas where the design and implementation of LDM are falling short. It provides evidence and recommendations that may be used to improve outcomes under LDM in future.