Support for a constitutionally enshrined First Nations Voice to Parliament: Evidence from opinion research since 2017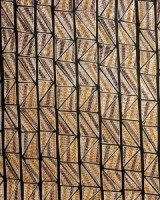 Abstract
The Uluru Statement from the Heart, produced by the National Constitutional Convention in May 2017, contained a major proposal for reform: the alteration of the constitution to establish a First Nations Voice to Parliament. When the Turnbull Government formally responded to this proposition in October 2017 it dismissed the idea, arguing that a constitutional alteration referendum on a Voice would have no realistic prospect of being carried.
This paper examines 12 pieces of opinion research since June 2017 to explore support for a First Nations Voice to Parliament among the Australian public. Specifically, we investigate levels of support, opposition and neutrality over time, by party affiliation, and among the six Australian states.
Most polls since 2017 indicate that 70–75% of Australian voters with a committed position on the matter support a First Nations Voice to Parliament. Support and opposition are correlated with party voting intention, with levels of support higher among Green and Labor voters than Coalition and One Nation voters. There is evidence to suggest that opinions have reflected the positions of party leaders, with opposition among Coalition voters rising after the rejection of a Voice by Turnbull. Supporters of a Voice outnumber opponents in a majority of states in the two studies that have tabulated state-level responses. Recent levels of support provide a solid base for a referendum on a First Nations Voice to Parliament to be carried. However, it is unclear how currently uncommitted voters might decide, or how public opinion mightshift during a campaign, particularly if Coalition leaders continue to oppose the proposition. With the support of Coalition leadership, the success of a future referendum appears assured.